In Cartagena the bus station is on the outskirts, 1 hour away, and there are no branches in the historic center.
Yesterday we contacted the boat company that operates the Necoclí-Capurganá route to find out the timetables and they gave us the contact of Julián from the bus company Sotracor with whom we booked the bus tickets to go from Cartagena to Necoclí. He is a very nice man who works as a driver and sent us a taxi to pick us up at the door of the hotel to the station for the same price. Obviously some commission is taken but later we found out that adding the taxi and bus service the difference in price was very small and we also saved the trip to the station to get the tickets.
The Cartagena bus station is the worst we have seen. Dirty and in bad condition. They are looking for lives that are not in others.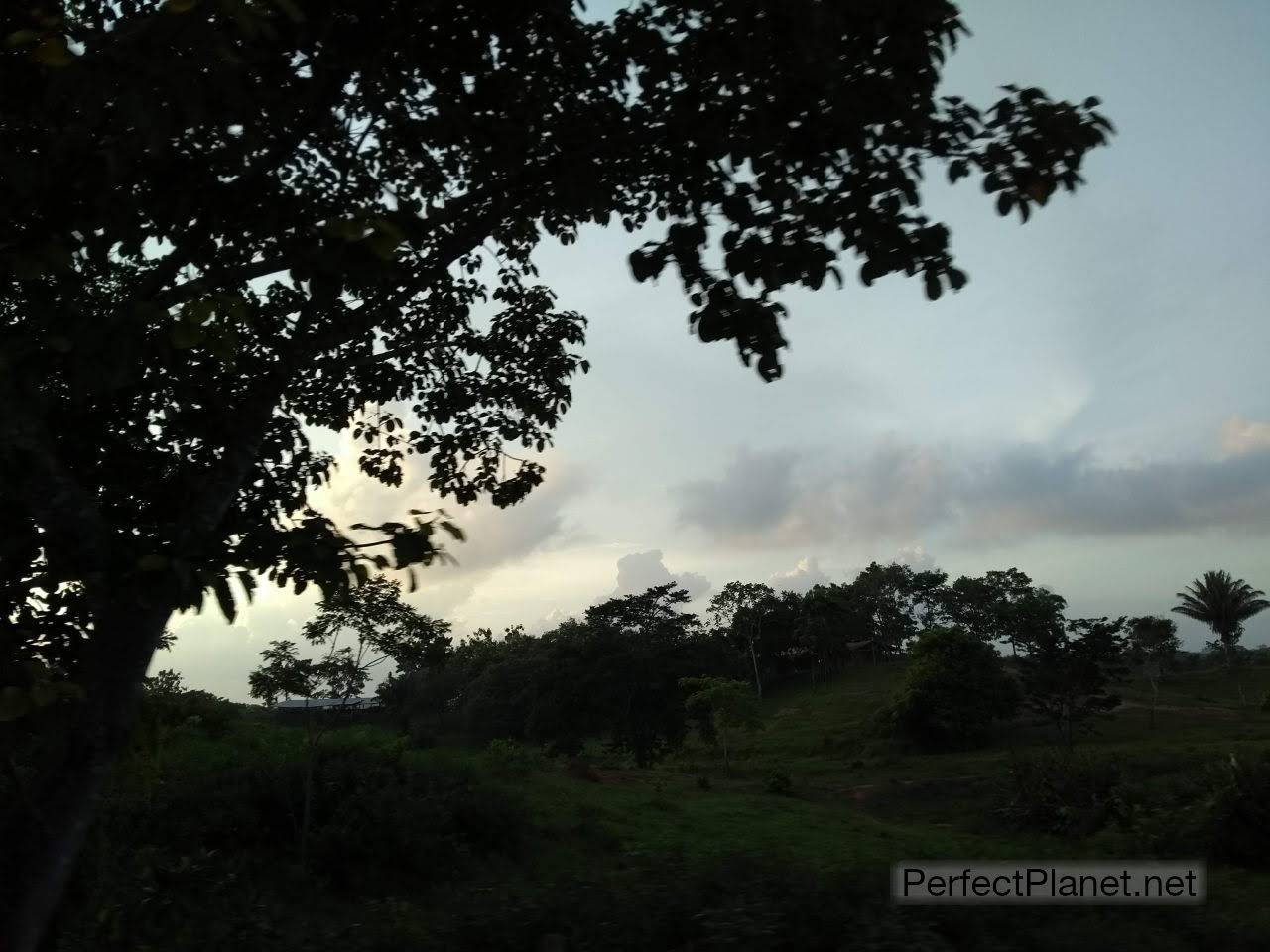 Landscape to Necoclí
We are expected to travel 9 hours making several stops because as we have mentioned before the direct buses go directly to the hand. In Montería we take a 20 minute break and stretch our legs. It is the first trip in which the bus is so full that they have to take out sidewalks for those who go in the corridor, thank goodness it only lasts a while. Usually there are vendors coming up with food and drink at cheap prices.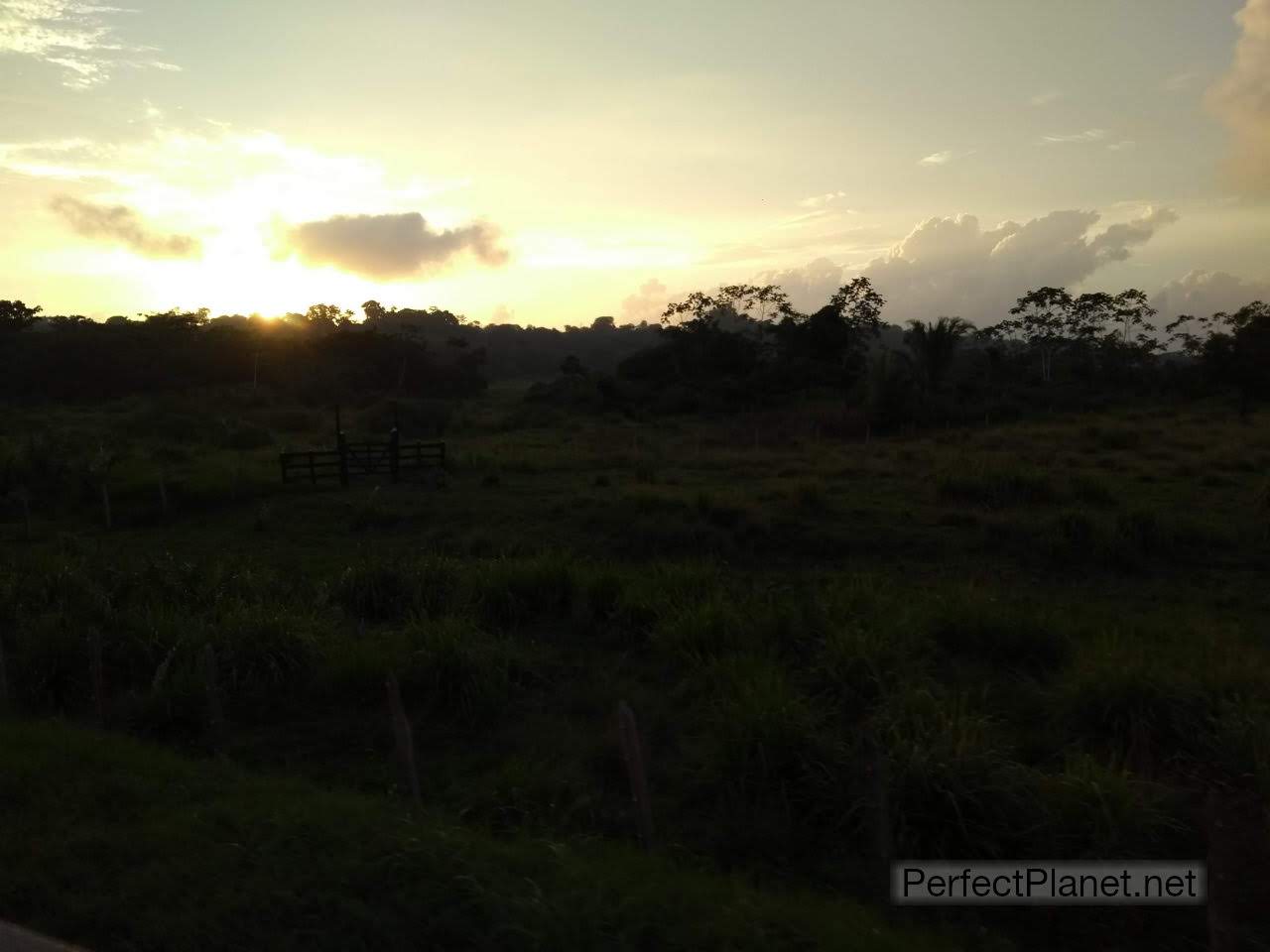 Landscape to Necoclí
The landscape is incredible, especially when we approach Necoclí.
To get to Capurganá you have to take a boat, they leave from Necoclí or from Turbo, the latter has a very bad reputation and it is recommended not to spend too much time there so it is only a good option if you come from Medellín since you save 1 hour and a half to Necoclí.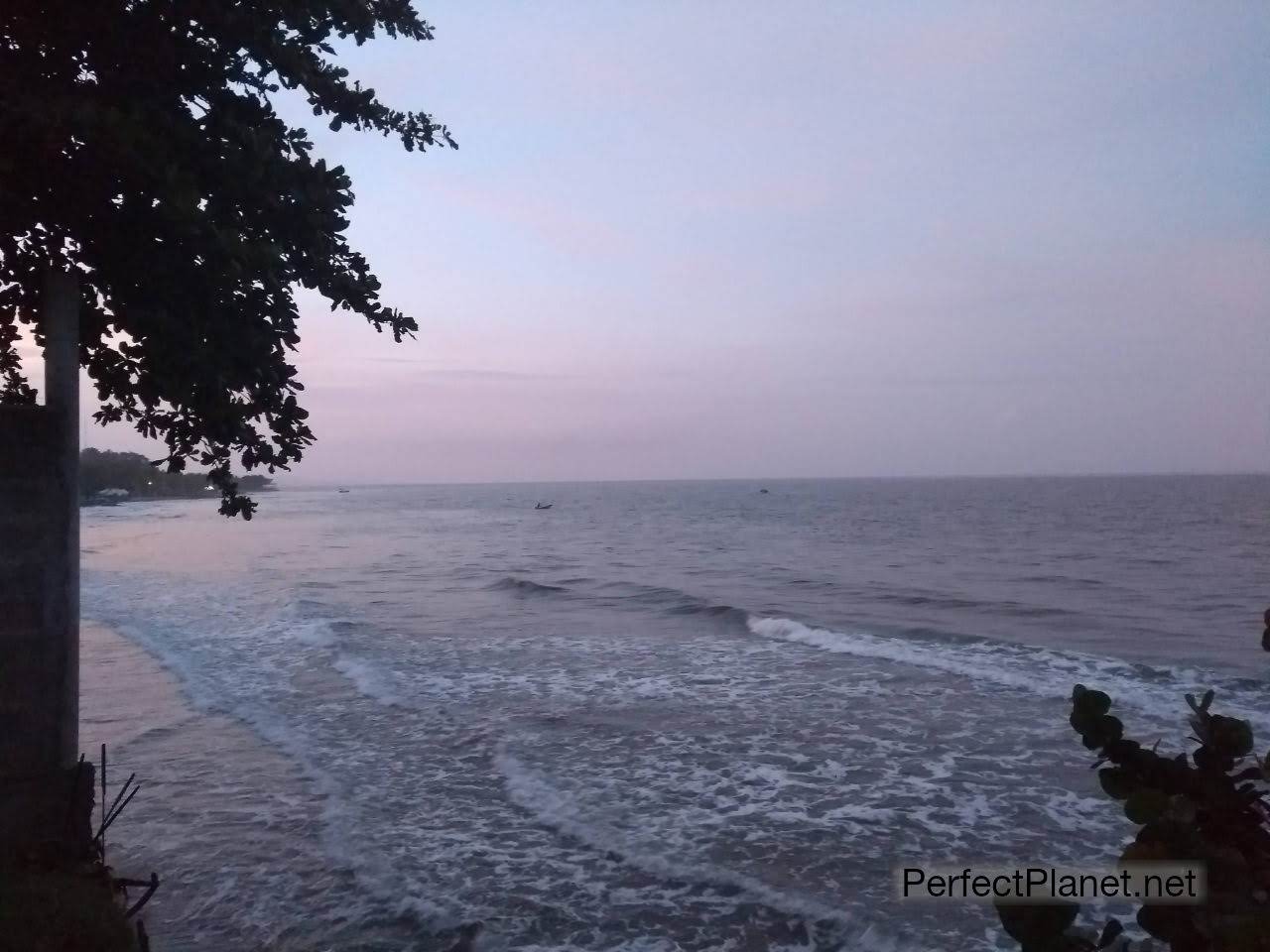 Sunset in Gulf of Urabá from our hostel
Necoclí is a small and cozy town on the Gulf of Urabá, it's worth spending a few hours there.
Our accommodation is on the front line of the coast, hostel Voy y Vuelvo, the rooms are small cabins with sea views, excellent choice.
We have dinner at Hotel Palma Real.
Water, egg ball and two packs of cookies 8.000 COP.
Bus from Cartagena to Necoclí (including taxi) 80.000 COP per pax. (Julián de Sotracor phone 3116956633)
Telephone to book the boat from Necoclí to Capurganá: 316 5357675
Stop: empanada, croissant and thread for 8,000 COP.
Dinner: Hotel Palma Real 31.000 COP 3 pax.
Accommodation: Hostal Voy y Vuelvo 160.000 COP 2 rooms with access to the sea (with 2 waters and 3 breakfasts).